BRAND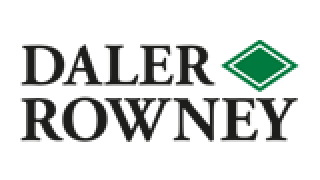 FAMILY
Fine art brushes
Graduate Brushes
The Daler-Rowney Graduate paint brushes are designed to perfectly meet the needs of students and hobbyists with an excellent value for money offer.
Featuring 6 different blends of hair, the range includes brushes with natural, synthetic and blends of natural and synthetic hairs, 16 head shapes and a variety of sizes, both with short and long handles. The synthetic blends are great for acrylic but excellent all round brushes, natural bristle are the best choice for oil and there are 4 more blends particularly suited for watercolour.
The range of single brushes is balanced with a complementary selection of sets. There are 22 SKUs of wallets and 2 zip cases in the range, offering combinations of 3, 4, 5 & 10 brushes. The brush selections for each set are popular combinations designed to suit particular techniques and applications.
- 6 blends of hair available.
- Range ideal for oil, acrylic and watercolour.
- Recommended for students.
Available in: 56 different single bruses, short & long handle & sets.