BRAND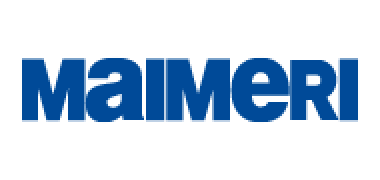 FAMILY
Fine art auxiliaries
Maimeri Varnishes, Fixatives & Sprays
Maimeri Acrylic Picture Varnish 75ml. Solvent based final varnish. Does not yellow. Easy to apply. Contains UV filter that absorbs ultraviolet rays. Particularly suitable for outdoors painting.
Maimeri Water-based Picture Varnish 75ml. An alternative to traditional solvent based varnish.Easy to apply.Increases uniformly brightness of colours. It does not yellow with time.
Maimeri Gloss Picture Varnish 75ml. Glossy varnish. It does not yellow. Particularly protective thanks
to its UV filter. Reversible product with White spirit. Wait till the painting is fully dry before varnishing.
Maimeri Matt Picture Varnish 75ml. Opalescent solution. Produces a matt, very resistant film. Shake well before using. Do not apply on very absorbent surfaces, can cause appearance of silica matting. First apply a layer of an insulating varnish. It can be mixed with Gloss picture Varnish to obtain different degrees of glossy or matt effects. Reversible product.
Maimeri Fixative Varnish 75ml. Clear, colourless and transparent solution. It does not yellow. It fixes and protects the painting or any other object. Suitable for any application. For universal use. It slightly increases the brightness of the colors if applied in a thin layer. It provides a glossy look in thicker coats.
Maimeri Patina Varnish 75ml. Fatty amber varnish, gives the painting an antique look. It is used as a base for the Picture cracking finish. It yellows in time.
Maimeri Retouching Varnish 75ml. Light final varnish. Suitable to remove mat spots formed on unfinished areas, while painting. Medium fast drying time. It is also used as final varnish,
when little gloss is required.
Maimeri Picture Cracking Varnish 75ml. Amber solution, ready to use. Apply with a brush on surfaces
treated with the Patina varnish. Once the cracks are formed than apply another coat of Patina varnish. It is possible to highlight them with Bitumen. Temperature and humidity of the environment affect the size of the cracks.
Maimeri Final Varnish Spray 400ml. Protective colourless varnish. Creates a very resistant film. It is used to varnish thoroughly dry oil paintings. It dries fast. Shake before using.
Maimeri Final Μatt Varnich Spray 400ml. Colourless varnish. Producing a very resistant matt film. It dries fast. It contains a matting agent, which tends to settle at the bottom, it is therefore advisable to shake the can well before using.
Maimeri Fixative Varnish Spray 400ml. Colourless protective varnish. Invisible when applied in a thin coat. It is used to fix and protect documents, drawings, watercolours, prints, gouache and oil paintings. It dries fast.
Maimeri Retouching Varnish Spray 400ml. Colourless light varnish. Suitable to remove mat spots that may appear on unfinished areas while painting. It increases slightly the brightness of the colour. It dries fast.
Maimeri Spray Varnish Auxiliaries Fixative 400ml. Colorless fixative varnish. Fixes and protects drawings, pastels and tempera. Use sparingly. Apply by spraying with quick passages holding the can in vertical position at a distance of about 30 cm from the drawing.