BRAND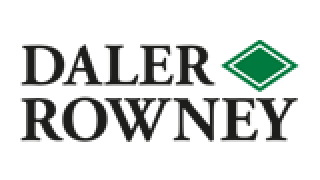 FAMILY
Easels
Daler-Rowney Studio Easel Stands
Daler-Rowney offers a selection of sturdy Studio Easels. These Studio Easel stands are all made out of 100% FSC oiled beechwood and all fully adjustable.
Exhibition Easel, Lyra has high side-poles and an adjustable bottom canvas holder.
The A-frame Studio Easel Cotswolds which is very sturdy and has a metal ratchet for adjustable height. It can be tilted forwards and backwards, offering a range of canvas positions.
The Exeter easel stand is a radial studio easel which is not only fully adjustable to numerous positions but also easily foldable.
Daler-Rowney also offers an Extra-Large H-Frame Studio Easel which is extremely sturdy and can hold canvases up to 215cm.
- Studio easels.
- Ideal for day-to-day use in your studio.
- Sturdy easels. From 6.7kg to 12kg.
- Hold canvases up to to 215cm high.
- Made of FSC oiled beechwood.