The artist Margarita Lypiridou shows us how to create a painting with the theme "Balancing Blue".
To paint "Balancing Blue" we needed:
Materials:
Daler Rowney System3 Acrylics
Daler Rowney Glazing Medium
Daler Rowney System3 Acrylic Artboard
Daler Rowney brushes of different sizes
Palette knife
Natural Charcoal stick
A bucket full of water
Paper towel
Hues:
Phthalo Turquoise
Ceruleum Blue Hue
Process Cyan
Cobalt Blue Hue
Cadmium Yellow Deep Hue
Cadmium Yellow Hue
Process Magenta
Fluorescent Orange
Cadmium Red Deep Hue
Fluorescent Green
Titanium White
Process:
We start by sprinkling water on the artboard and using a flat wide brush (Daler Rowney System3 - Skyflow 2") we apply the blue tones (Ceruleum Blue Hue, Process Cyan, Phthalo Turquoise, Cobalt Blue Hue) of the background to start setting the mood. After cleaning the brush with clean water we apply the upper warmer colours (Cadmium Yellow Deep Hue,
Cadmium Yellow Hue, Fluorescent Orange). At the beginning we work on the background with very diluted colours.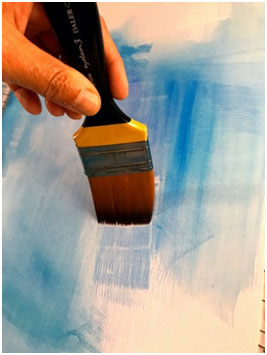 For the next stage we pick up a much smaller flat brush (Daler Rowney System3 – Short Flat ¼") and we start painting the figures with the same blue tones of the background but less diluted.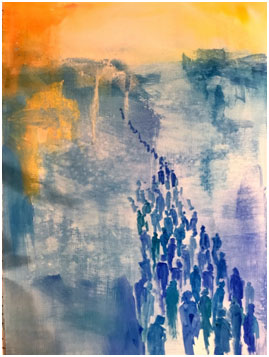 Then we pick up a round brush (Daler Rowney System3 – Round 2) and we add details to the figures. With same colours we also add details to the background working on the whole picture at the same time.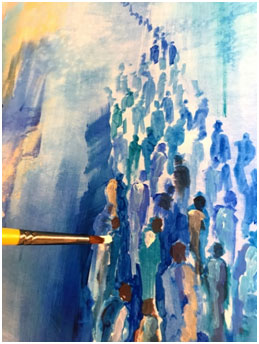 Picking up a natural charcoal stick we trace the contours of the figures (this acts more like a guide, because at the end the charcoal contours will not be visible).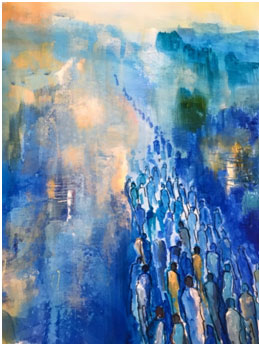 Working on the background vertically with some paint and water drips...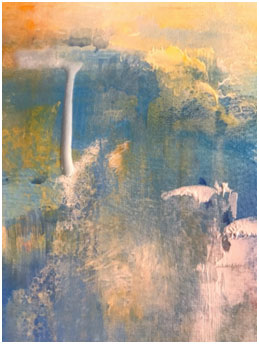 We gradually add thicker colour on the whole picture without any water and start working with the palette knife adding some white and mixing the colour directly on the Artboard.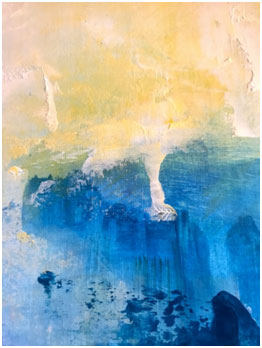 Using the tip of the palette knife we add thick colour to the figures creating the highlights and shadows.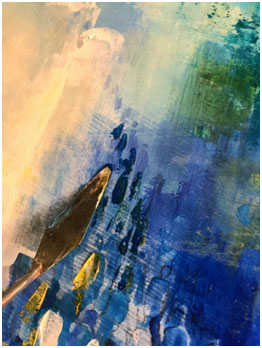 At the end we pick up the round brush again (Daler Rowney System3 – Round 2) to add the final details.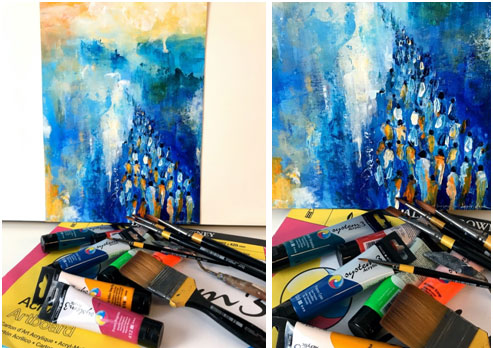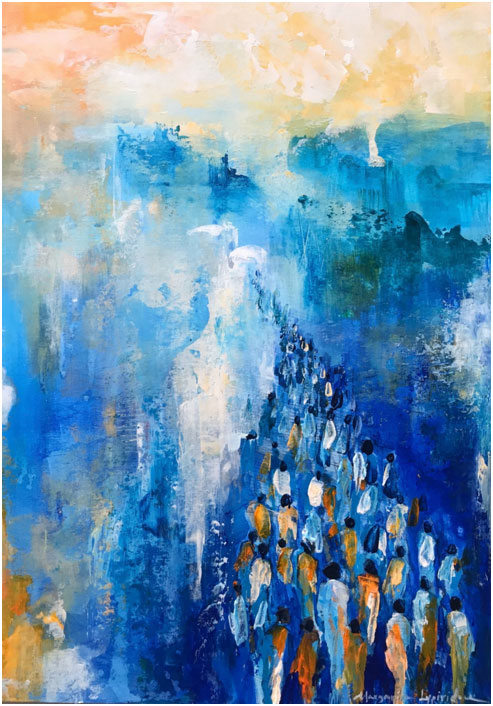 You can decorate your place with amazing paintings!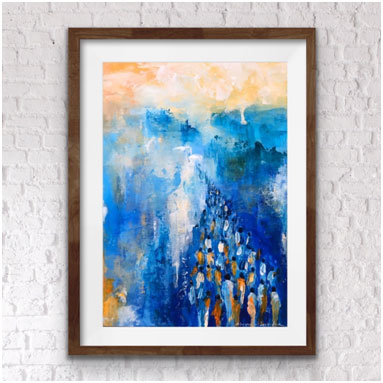 We would like to thank Margarita Lypiridou for this amazing painting with System 3 acrylic colors from Daler Rowney.
https://www.margaritalypiridou.com/