The artist Margarita Lypiridou shows us how to create a painting with the theme "Turbulent Peace".
To paint "Turbulent Peace" we needed:
Materials:
Daler Rowney System3 Acrylics
Daler Rowney Glazing Medium
Daler Rowney System3 Acrylic Artboard
Daler Rowney brushes of different sizes
Palette knife
Natural Charcoal stick
A bucket full of water
Paper towel
Hues:
Phthalo Turquoise
Ceruleum Blue Hue
Process Cyan
Cobalt Blue Hue
Cadmium Yellow Deep Hue
Cadmium Yellow Hue
Process Magenta
Fluorescent Orange
Cadmium Red Deep Hue
Fluorescent Green
Titanium White
Process:
We start by spraying water on the artboard and using a flat wide brush (Daler Rowney System3 - Skyflow 2") we apply all the tones of the background to start setting the mood.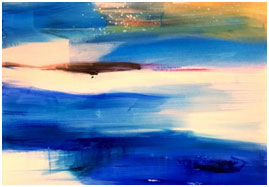 We work alternatively with the brushes and the palette knife, applying paint and then spraying water and picking up portions of it with the paper towel. We spill and splash working intuitively.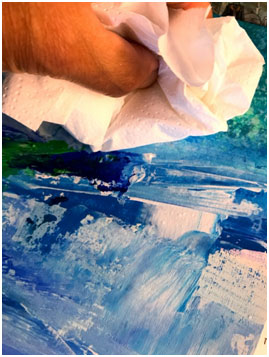 We apply the glazing medium (Daler Rowney Glaze Medium Gloss) and taking the flat wide brush (Daler Rowney System3 - Skyflow 2") with some clean water we apply it on the whole painting - or you can premix the glaze with water on the palette.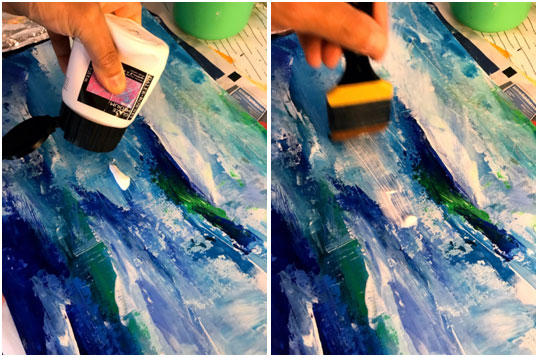 We then add thicker paint with the palette knife on portions of the painting, as well as thin layers of warm colours on the top part (the glaze adds translucency).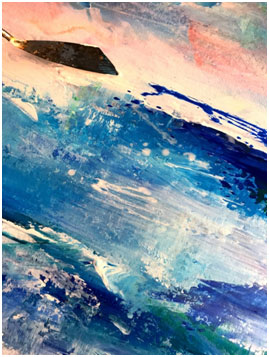 We add some final thick paint with bright colours with a round brush (Daler Rowney System3 - Round 2).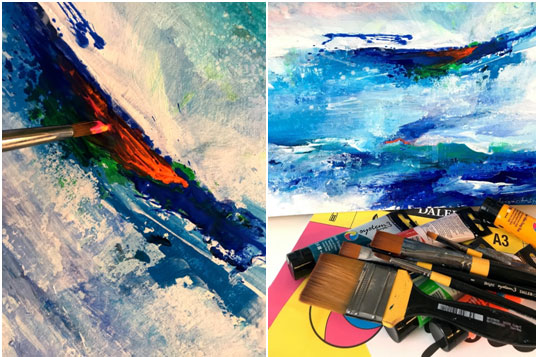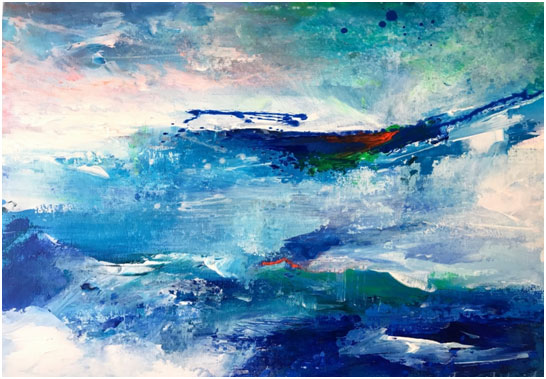 You can decorate your place with amazing paintings!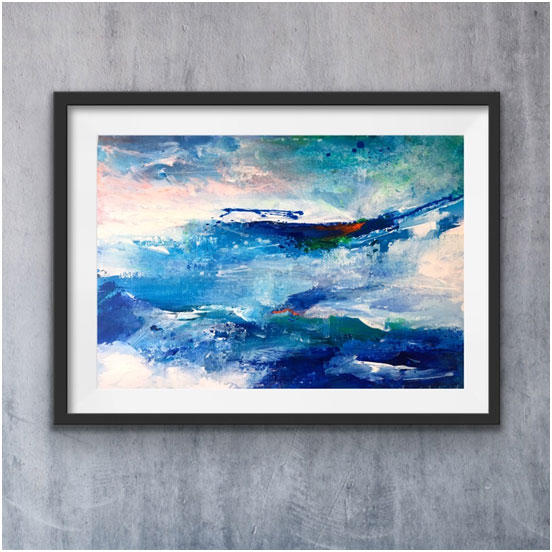 We would like to thank Margarita Lypiridou for this amazing painting with System 3 acrylic colors from Daler Rowney.
https://www.margaritalypiridou.com/