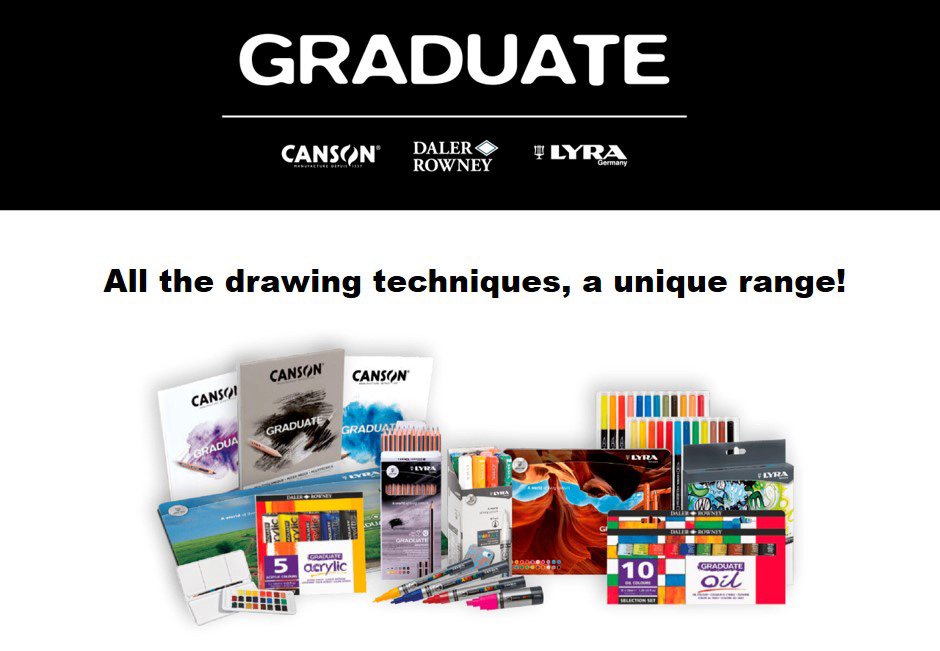 The GRADUATE product range sums up a century of experience from three iconic brands: Lyra, Daler-Rowney and Canson. The Graduate product range provides an assortment of innovative artistic tools. Its products are ideal for all artistic techniques (watercolour, acrylic, oil, drawing or sketch) thus covering all the needs of students and beginners in the world of Fine Arts.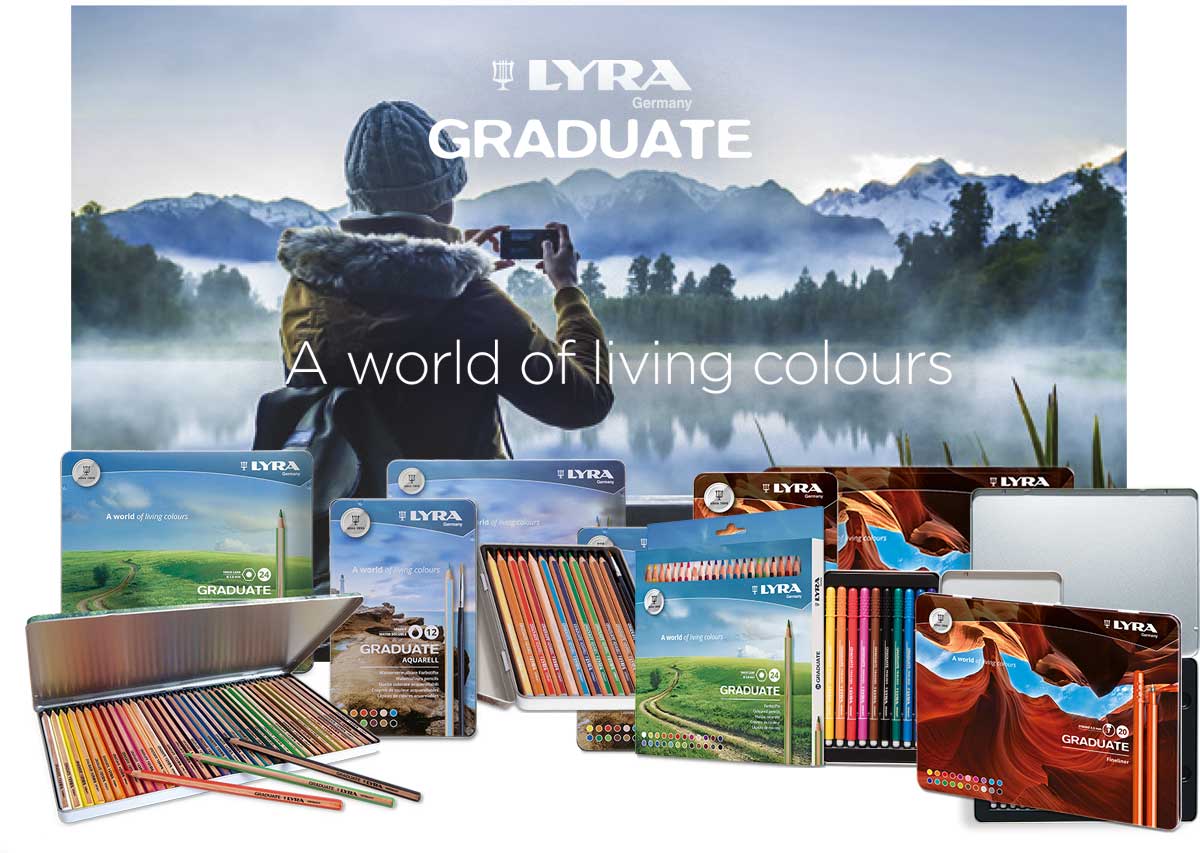 A new range, close to the younger language. It's designed to enter the heart of all the students and design enthusiasts who want look at the world with new eyes and it's for those who grew up in the digital age. With Lyra Graduate, creatives will be able to express themselves through new shades and new tools.

The Lyra Graduate lines includes:
• Lyra Graduate
The high-quality coloured pencils in a handy set. These thick, rich colours have tough, super-durable 3.8 mm leads. Made of PEFC certified cedarwood, they are very easy to sharpen and they are available in 12 and 24 colors pack and in 12, 24, 36-piece metal boxes.
• Lyra Graduate Acquarell
The latest generation of easy-to-use watercolour pencils, for creating infinite shades. The pencils are made of PEFC certified cedarwood and very easy to sharpen, the 3.3 mm lead is super durable. The pack also includes a brush with synthetic bristles, ideal for spreading the colour and are available in 12, 24, 36-piece metal boxes.
• Lyra Graduate Fineliner
The Fineliner pen has a crushproof, synthetic tip which always gives you clean, precise lines. Ideal for writing, drawing or underlining. The unique design makes it perfect for every occasion. The pens contain water-based ink and are available in 20 bright colours. They are available in metal boxes of 10 and 20 pieces, in pouch of 6, 12, 24 pieces and you can choose the single colours.
For those who love capturing all the nuances of the world.